The advantages of electrostatic cleaning for your business
Electrostatic cleaning is very effective, because it uses a strong disinfectant that coats every part of the surface. A sprayer can completely cover any surface, including the hardest to reach parts. It doesn't waste any disinfectant, and it doesn't leave any residue behind.

We've invested in the latest, most cutting-edge technology available in the industry combining electrostatic delivery with more conventional methods like fogging and misting. This allows us to provide 360˚ coverage around curved and hard to reach surfaces. Our technology provides an electrostatic charge to each individual droplet, creating a magnetic field that draws the disinfectant to any surface within 6 feet.

What is electrostatic disinfection?
Electrostatic disinfection uses a specialized sprayer to ensure the most complete disinfecting coverage possible. Electrostatic sprayers take the disinfectant solution inside of them and combine them with air, then use an electrode inside the sprayer nozzle to give them an electric charge. Once charged, the disinfectant is sprayed onto surfaces. The positively charged disinfectant bonds with any negatively charged surface. This creates a more even and complete coat of disinfectant, helping to kill any pathogens on the surface.

The positively charged molecules in the spray repel each other, helping the spray cover its target thoroughly and completely. They also stick to the surface they're applied to by virtue of the electric charges drawing them together.

This technology is tried, and true, and other industries have used it for decades. Electrostatic spray technology is used to paint cars, making sure that the paint is applied evenly in even the toughest places to reach. This electrostatic technology has been applied to disinfecting as well, providing another option that can evenly and thoroughly apply disinfectant to surfaces.
High traffic touch areas for disinfection
Light switches
Handrails
Door handles and entryway doors
Restroom faucets and dispensers
Phones, keyboards and mouse devices
Elevator buttons              
Stairwell handrails
Telephones
Chairs
How is electrostatic disinfection cleaning so effective?
Electrostatic sprayers are very effective because they use a strong charge to clean surfaces. They can completely cover even the hardest to reach nooks and crannys with disinfectant. They can fully disinfect a shared keyboard in a high traffic area. They can catch bacterial colonies that might be hiding in the curves on a walker or a wheel chair. They can also spray larger surface area, secure in knowing that they will provide wide, complete cover. And not only can they achieve greater coverage, but they can do so in less amount of time, saving effort and cost even as they get better results.

Disinfecting alone isn't enough. You need to clean and disinfect together to make sure that you're getting rid of everything. Cleaning and disinfection together is the best way to keep your work space safe from the spread of diseases. Disinfecting an unsanitary surface by itself isn't effective. It destroys bacteria and viruses on the surface layer, leaving them still alive underneath. Proper procedures can help ensure that you get the best results from the efforts that you put into cleaning and disinfecting. Hiring professional cleaners can help ensure that those proper procedures are followed.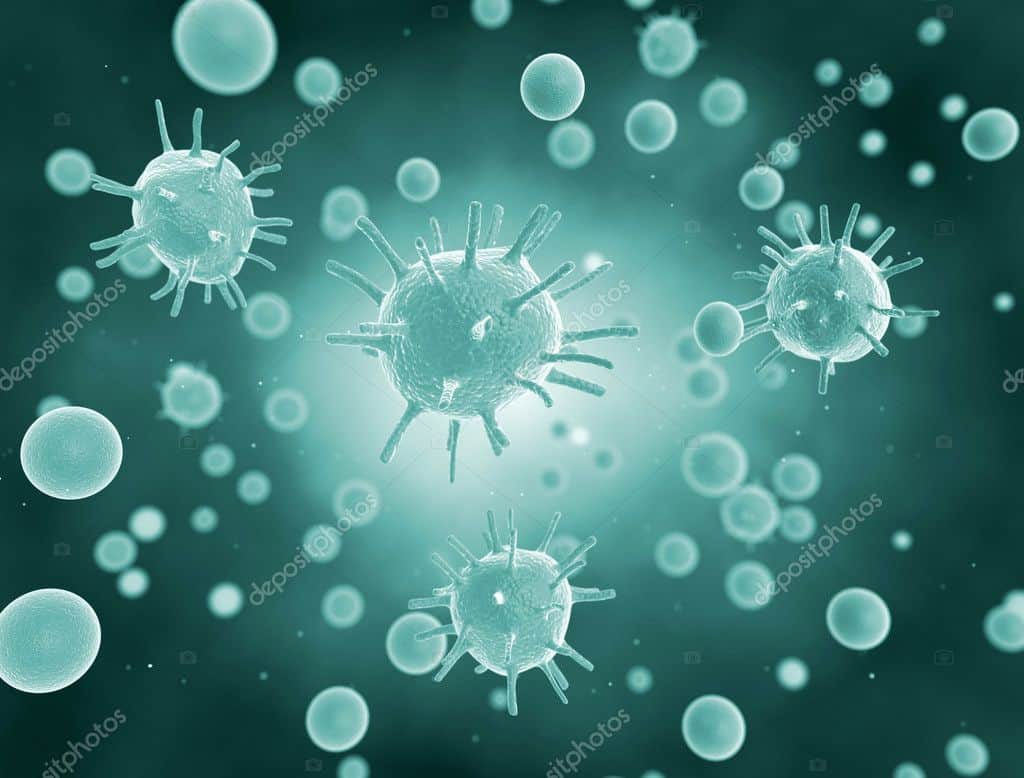 The advantages of electrostatic disinfection
EPA approved disinfectant and adheres to strict OSHA & CDC guidelines
Less time and effort for greater disinfectant coverage of large areas
Controlling and preventing of the spread of viruses like influenza, HIV, MRSA, COVID-19, and others when an appropriate disinfectant is used
Decreased risk of liability because someone got sick at your place of business
Increased trust from customers, who know that you care enough to invest in their well-being
Decreased risk of workplace illness creating service disruptions
Scientifically proven to kill 99.999% of viruses, odor-causing bacteria, mold, allergens and odors
Will electrostatic disinfection help against COVID-19?
Electrostatic sprayers can effectively disinfect surfaces against coronavirus. They can cover large swathes of high-traffic areas rapidly, and electrostatic sprayers can reach places no other cleaning tools can. Since the spray applies evenly and dries on its own, cleaning teams can disinfect without ever touching surfaces they're disinfecting. This means there's little to no risk of them spreading germs they're trying to fight.

Kill List
Show your customers and guests your serious about Covid-19.
Acinetobacter baumannii
Canine Parvovirus
Carbapenan resistant Klebsiella
Clostridium dicile
Enterococcus faecalis Vancomycin
Escherichia coli 0157:H7
Feline Calicivirus
Hepatitis A virus
Hepatitis B virus
Herpes simplex virus type 1
Influenza virus H1N1
Klebsiella pneumoniae
MRSA & GRSA Human Immunodeficiency Virus Type 1
Mycobacterium bovis (TB)
Newcastle Disease Virus
Pneumoniae Norovirus
Poliovirus type 1 Resistant
Pseudomonas aeruginosa
Pseudorabies
Respiratory syncytial virus
Salmonella enterica
Staphylococcus aureus – Canine Distemper Virus
Staphylococcus epidermidis
Staphylococcus eureus
Trichophyton mentagrophytes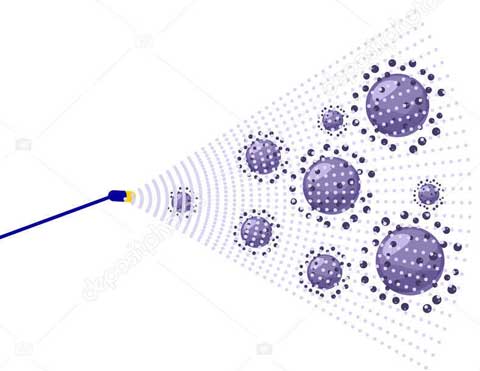 Places where electrostatic disinfection can be used
When it comes to bacterium and viruses, nothing is more important than finding ways to combat them. If you leave them to sit on surfaces, they could cause sickness for many people. This is even more likely in large, populated areas such as office buildings. If your company is located in and currently operating out of an office building, you're likely experiencing a greater need for cleanliness due to coronavirus.
Commercial offices
Residential homes
Airbnb / Rental Properties
Nursing homes
Schools / Daycares
Gyms / Fitness centers
Bars / Restaurants
Construction sites
Churchs
Golf courses
Convention centers
Hotels
RV lots
Government buildings